27 FREE Ways to Promote Your App
Mobile apps have become, for some years now, part of our lives. They are our communication channels, work tools, forms of education, entertainment, among many other things.
Creating our own app and having the possibility of reaching millions of people around the world is a tempting idea and very possible, especially with the tools that currently exist that allow us to create apps without programming.
However, the reality is that creating an app is not synonymous with instant success. The high number of apps that are uploaded daily to the main application stores makes their visibility very low or practically null, forcing developers to resort to promotional methods if they want to have any chance of success.
Although there are paid promotion platforms such as Google Ads and Facebook Ads, which are excellent for achieving more immediate results, there are also free and very effective promotion methods that will allow you to put your app in front of thousands of interested people, without paying a single euro.
In order not to make this article too long and difficult to understand, since there are 27 strategies that we are going to present, we have grouped and summarized them in such a way that you can easily understand. However, we will also leave you the links where you can find more detail.
Having cleared up the previous point, let's start with the first group.
SELF PROMOTION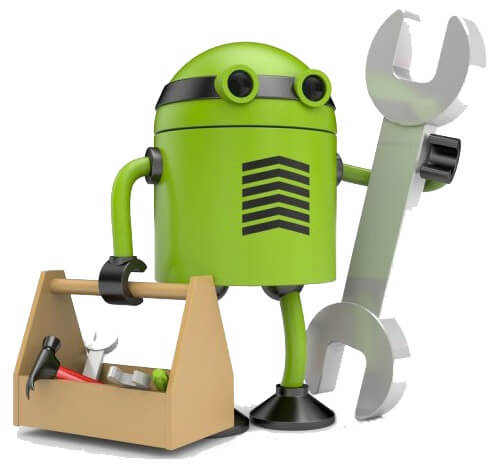 We believe these strategies are among the most important, since they have to do with the proper functioning of our app. That is, if our app has a fault, is not well designed or lacks some vital functionality, we will be making efforts in vain to bring hundreds or thousands of users to our app, since users will abandon it due to their internal problems.
Take advantage of the competition.
This strategy will teach you how to find your competitors and take advantage of their mistakes ethically, bringing hundreds of disgruntled users to your side who will see a better option in your app.
For example, you will learn how some transportation apps like Lyft do to compete with the all-powerful Uber.
Referral system.
Having a referral system is very interesting because, in addition to keeping your current users motivated, they are the ones who will be responsible for getting new users in exchange for specific rewards.
You will see how big companies like Airbnb, Dropbox and Evernote do it. This will allow you to get inspired and you can get ideas to create your own referral system.
Allow content sharing from the app.
This strategy is very simple to implement and incredibly effective. Have you ever played Candy Crush? or Fornite? All of them allow you to share content, achievements, among other things, and each time a user does so, they are exposing the app to hundreds of their friends.
Cross-promote.
Do you know the saying "in unity is strength"? Well, this strategy is about making the most of it.
You will learn how to cross-promote your own apps and those of third parties, even with companies or services outside the world of apps. You will also see how the King company does cross-promotion with its dozens of apps.
ASO
Optimization for App Stores is something basic, and any app should always be working towards it.
This strategy refers to important factors of the ASO; the app icon, screenshots and how to get positive reviews, among others.
Learn more about these strategies by clicking here.
COMMUNITIES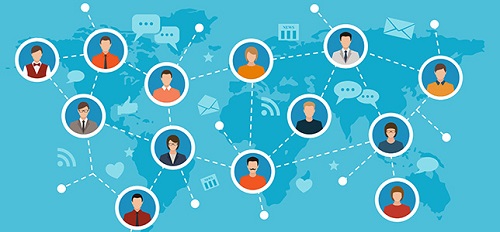 Currently there are communities for practically all the themes or sectors, and this is precisely what the strategies that we will mention below will take advantage of.
Influencers.
Influencers are a type of modern celebrity who have a very loyal following. They generally have very well defined communities and their followers are always very popular with practically any product or service they recommend.
With this strategy, you will learn what type of influencers are best for you, how to find them and, most importantly, how to contact them so that they agree to test and recommend your app to their communities.
Top Lists.
Who wouldn't want their app to appear on a list of the best tools for x topic? That would bring a lot of visits to the app.
There are very popular websites that have these types of lists, and this strategy will teach you precisely how to find these types of sites and lists, and how you should contact them so that they consider including your app in them.
App Reviewers.
There are websites dedicated exclusively to reviewing applications, and some more dedicated to the extended world of technology, but also open to reviewing applications that they consider interesting.
In this strategy, you will learn how to find these sites and, in addition, you will have access to a list of more than 100 websites that perform app reviews.
Bloggers.
Like influencers, there are bloggers who have very loyal communities. If you carry out the influencers strategy, you shouldn't omit bloggers because it is a very similar strategy and will bring more visits to your app.
You can delve further into these strategies by clicking here.
AUTHORITY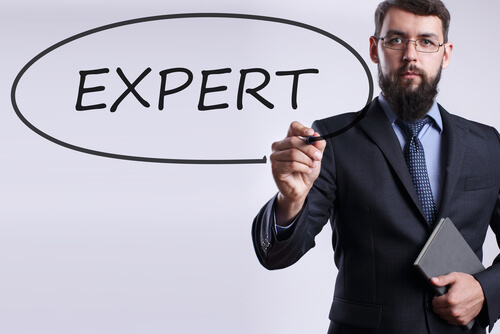 Authority is a quality that is gained primarily by one factor; the value delivered. If you start to present a message that helps, instructs or solves a specific problem to your potential users, they will follow you and consider your recommendations important, including your apps.
Your own website.
Having a website for your applications is very important. In it you will be able to expose the benefits of your apps, write user guides and answer questions, among other things.
With this strategy you can learn on which platform you can create your own website in record time. In addition, we will show you examples of websites of some important companies in the mobile app sector, so that you can take ideas and adapt them for your own site.
Your own blog.
This strategy goes hand in hand with the previous idea, since it is a functionality that you enable on your website which is really useful for dealing with different topics of interest to your users, such as updates to your application, interviews, research and news among many other things.
You can also see the blogs of some of the most important apps worldwide.
Publish on other blogs.
It's about making the most of the reach that popular industry blogs already have. Although having your own website and blog is very important, your start will be a little slow because you will not have many visits. But if you take advantage of blogs that already have an established community, in addition to a good position in Google, you will accelerate your results exponentially.
Comment on blogs.
The main idea is to find very popular articles related to your app's niche and write an interesting, high-value comment. With this you will gain a lot of authority and you will take visits to your website and, therefore, to your apps.
Speak in podcasts.
This content format is growing in popularity like no other. The comfort of listening to a presentation by your favorite author while doing housework or work, while driving or exercising, is very high and beneficial.
These 5 strategies on creating authority can be found explained in more detail here.
RECIPROCITY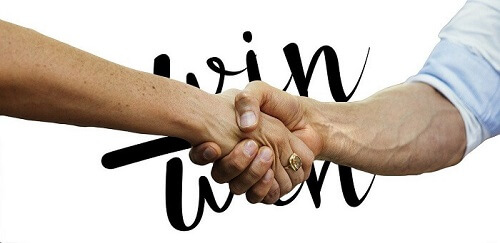 People know how to return a favor, and we feel indebted when someone takes the time to help us with a specific problem. . Fortunately we are like that, grateful, and the following strategies are based precisely on this great principle of the human being; reciprocity.
Respond to questions on Quora.
Quora is a very popular site where thousands of people express their doubts every day. It is an excellent opportunity to reach out to them through useful and convincing answers that clarify their doubts.
In this strategy, you will learn what kinds of questions to look for and how to answer them.
Participate in digital groups.
This is a great way to bring visits to your apps. The idea is to maintain an active participation in Facebook groups, Reddit, forums and other groups related to the themes of your apps.
In this strategy you will learn how to find these groups and what you must take into account to obtain good results.
Write guides and tutorials.
There are web platforms that have a very high volume of traffic and openly allow users to write their own content. This is an excellent opportunity to write high quality content that your users really appreciate.
In this strategy, you will see one of the ideal platforms to do this, and also some important tips to promote your content.
Find out more about these strategies by clicking here.
PLATFORMS.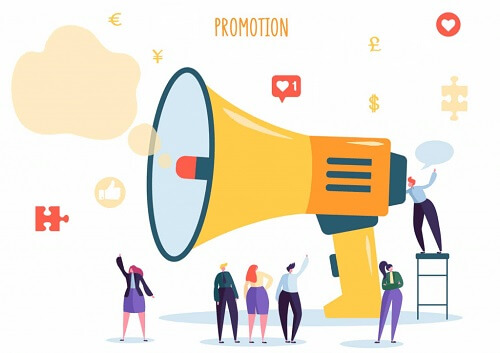 Fortunately, there are currently different platforms that have been ideal for promoting mobile apps. Unlike Google Play and the App Store, these are free and have very loyal, active communities and, in addition, the competition between apps is much lower than in the main stores.
Product Hunt.
This platform is recognized and valued by many developers for its great effectiveness in making mobile apps known. It has been the driving force behind great successes such as Robinhood, which is one of the most recognized mobile apps worldwide in its sector; stock investments.
In this strategy we will explain how you should publish your app on Product Hunt to have good results, and also what exactly Robinhood did to achieve its resounding success.
YouTube.
YouTube is the most important video content platform in the world, and it is very effective to promote absolutely any product or service, including mobile apps.
It is very important to have a YouTube channel, and with this strategy you will learn what content you must create on it to conquer your audience. In addition, we will show you different channels of developers who are already doing the same with great success, and also of some popular apps, so that you can take references of the type of content and style that you can implement in your own channel.
Alternative stores.
The most important mobile app stores are, by far, Google Play and the App Store. However, there are stores that have gained popularity over the years and are excellent alternatives to bring traffic to our apps.
The interesting thing about these stores is that they are free, they have very active communities and, most importantly, your app will not be forgotten among a sea of options; your app will receive regular visits.
You will find these last strategies developed further here.
VARIOUS STRATEGIES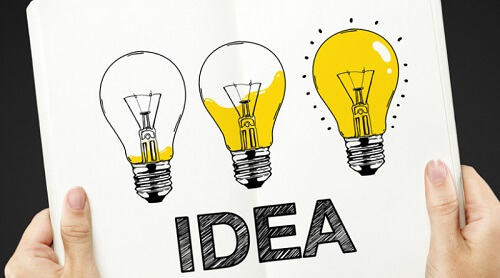 Finally, we will show you the last 7 strategies, very effective also in bringing visits to your apps.
Participate in contests.
Contests provide an excellent opportunity to take an app from total anonymity to rub shoulders with the most famous.
In this strategy, we will show you a list of the most important contests, and what you must take into account to participate in them and have a chance to win.
Create your own contest.
People love entering contests or sweepstakes. The idea of winning an interesting prize for doing some simple task is very attractive, and for you it will be a small investment compared to the potential benefits.
Attend events.
Technology events or events related to the sector of your app can be very important, not only for networking, but also to publicize your app through simple actions that we mention in the strategy.
Give a presentation at an event.
If you feel confident and have no problem expressing yourself in front of large numbers of people, this strategy can bring you great benefits. By having the attention of everyone present, you will have the opportunity to expose the benefits of your app, generating, almost certainly, many new users for it.
Use a signature in emails.
If you are someone who sends a lot of emails frequently, you cannot miss the opportunity to include a signature with the data of your app.
Linkedin.
This platform houses people with profiles that can be of great benefit to your app, such as entrepreneurs and developers. You will surely find people who may be interested in your proposal.
Offline methods.
With our increasingly digitized world, we have forgotten about many traditional promotional channels that still work very well. It is a big mistake to forget about them.
If you want to go deeper into these latest strategies, click here.
All the strategies that we have mentioned in this article work very well, and with each one you will achieve a significant number of downloads for your apps.
We recommend you enter the links related to them so that you can go deeper and have the complete idea of what should be done. You don't need to do all of them; Take an overview and choose the one that is easiest for you. then continue with another and so on.