This article is a continuation of the one published on the blog on February 21, 2017, ASO + App Marketing = How to position an App in less than a month, and of the analysis made in it.
In the previous article, we analysed how it is possible to position an App in competitive niche market and in a country like the USA, where competition in the applications market is the highest.
In summary, what does it take to get there?:
A well optimized study "ASO on page" for the launch of the App in the market. In this case on Google Play. Including keywords, their density and placement in title and descriptions, App logo, and images of the store listing among others.
Boost the ASO with App Marketing during the first few weeks the App is in the market.
Without this combination, ensuring the success of an App in any market with the competition that exists today, is complicated.
At the beginning we will start to have downloads from external means, this will cause all the "ASO off page" factors, such as retention, reviews etc., to start generating value and with them the "ASO on page" factors. That is, the algorithm that decides how to show search results in this case on Google Play, will attach importance to our App because of the keywords of the "ASO" study. Thus, little by little, will be getting more organic discharges. There will come a point where they will equal those coming from external media (App Marketing), and eventually surpassing them. Or in the same way, reduce costs, generate more downloads and, therefore, more profits.
Well, we have worked on the application, Relax Meditation Therapy Music, in this way so if you look at how the downloads were achieved for the week that began on March 20th, it is evident that most downloads are Organic. This is two months after the App's launch in the market, and incidentally, the number of downloads the App has are not few!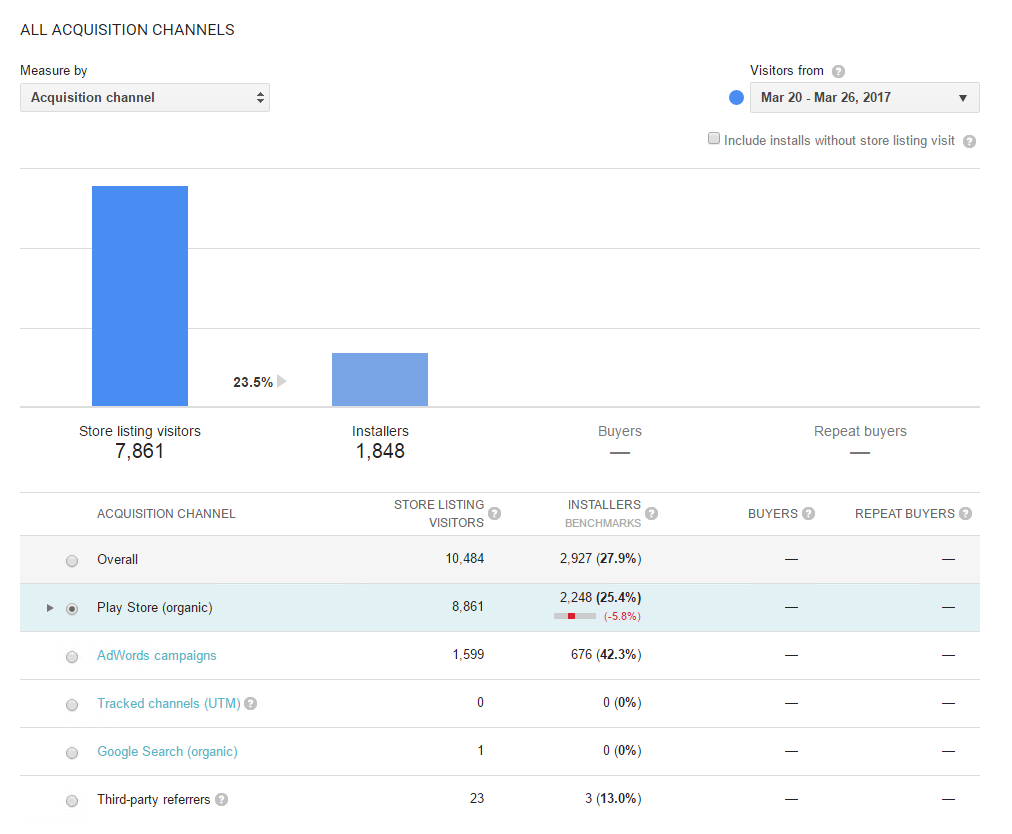 If you look closely, we see how, in the previous article, the downloads meant a combination of App Marketing "Adwords + Third Party" for the most part and fewer organic downloads. However, in the image above, we see how it is a combination of organic downloads and, to a lesser extent, App Marketing, in this case only from "Adwords".
Going into more depth, we have daily installations little by little marking an upward trend.

This makes sense, having good retention of the App's users. Which is the trend of the total active installations as shown below.

Thanks to the App's good positioning by Concrete Keywords in Top 10 and Top 20, as we see according to the traced data from App Annie: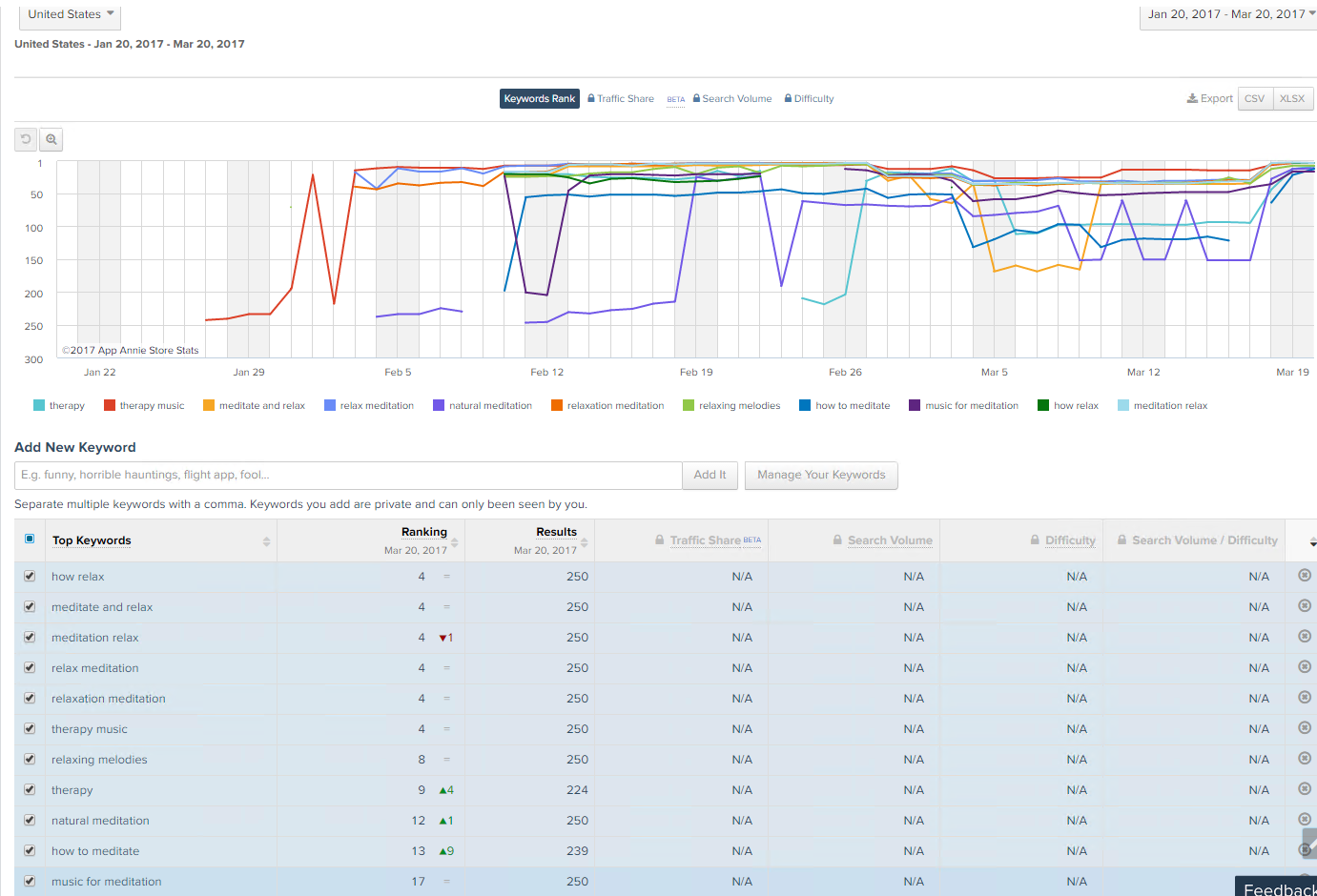 In addition to the data above, will make this App, a successful App in the market. Being the trend in use as shown in Google Analytics: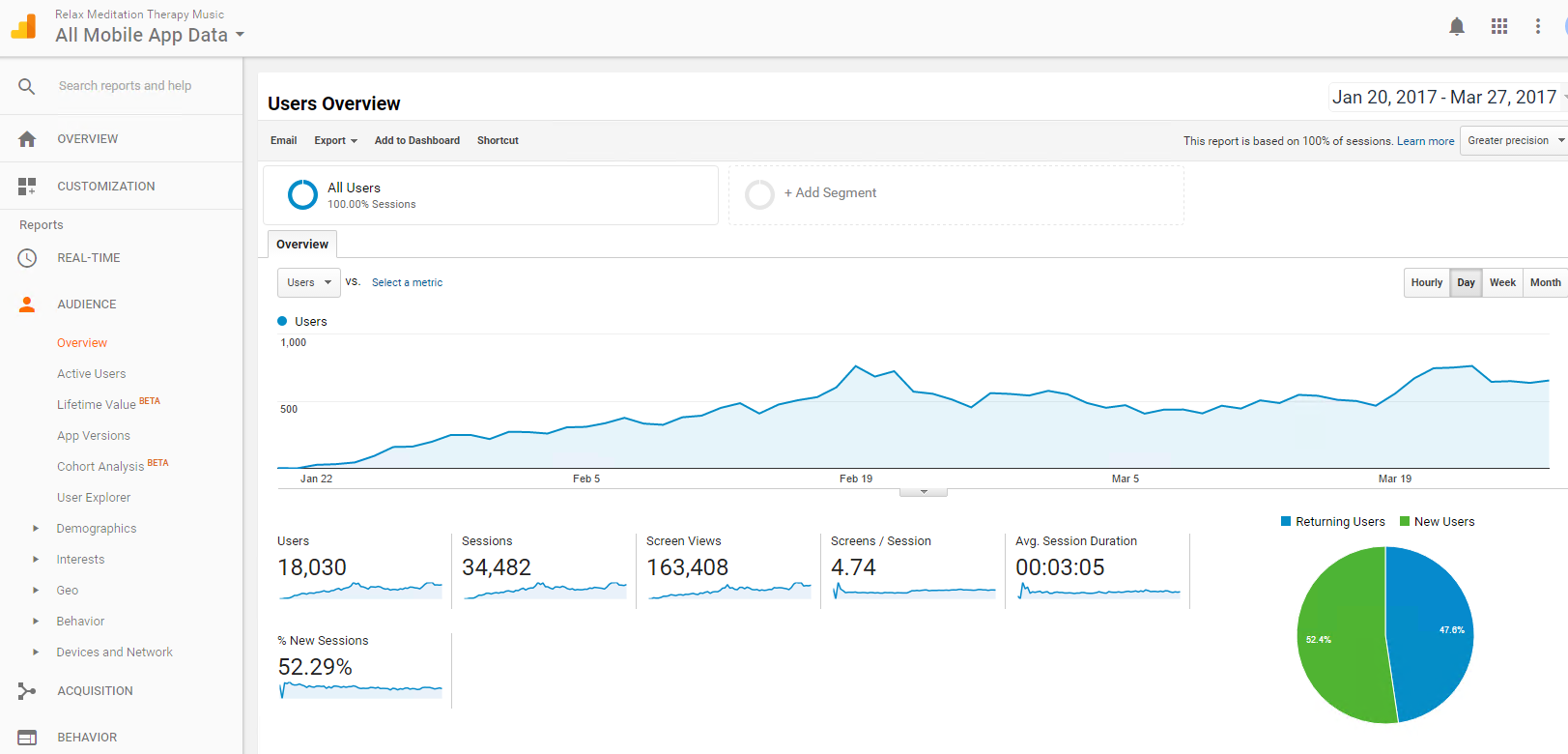 And finally and most importantly, the trend in revenue: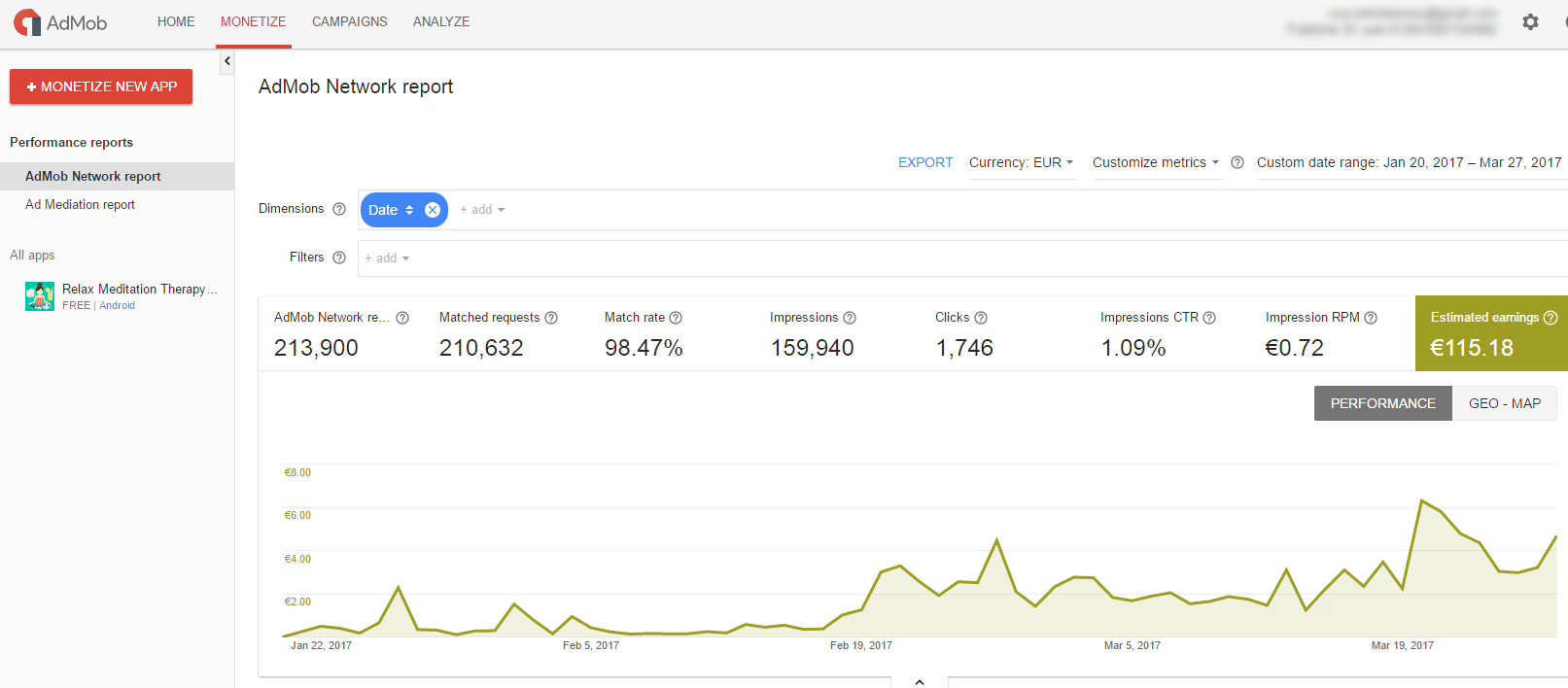 If you would like to contact me for any clarification or more information, do not hesitate to do so! -> carlos@asoapp.net