Fornite is one of the games that is hooking many players, even the smartest has tried it, and according to the news on the web has caused divorces and family fights, but what is this video game?.
To begin with, the company responsible for its creation is Epic Game, and it emerged in a game jam in 2011, in California USA, an event that brings together developers in order to create one or more video games for a short period of time (24 to 48 hours). Although it was officially launched in 2017, in a paid version with advance access, it is now free.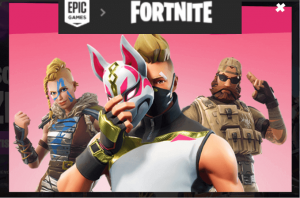 The inventors of Fortnite merged games both construction, as famous Minecraft and Terraria, and shooting genre, based on the technology Unreal Engine 4, created by this company, for consoles and pc, where the user to play in first person in shooting video games (written in C++ language).
Now, this videogame has been very successful worldwide, raising hundreds of millions of dollars online, becoming a cultural phenomenon, as many celebrities have recognized that they play Fortnite. Although he has been nominated for several gamers world awards, in the summer of 2018, he won as "best game of choice" at the Teen Choice Awards. Could that be why he has as much pull or will happen to him as to Pokemon Go?.
To try to dispel this question, below we'll describe the main features of the game and how to get it.
Fornite Modes
There are two modes of this video game: "Save the World and Battle Royale."
Save the World: This Fortnite mode includes up to four (4) players. All play cooperatively to achieve various missions, facing against the environment. It is set on planet earth after being almost desolated by a deadly storm. The only survivors will have to defend themselves from carcasses, a kind of zombie. To do this, the participants, who are the base commanders (shelters), have to protect themselves from the storm, defend their equipment and save other survivors, collect resources and collect data. Missions contain different characters (heroes), weapon schemes, traps and survivors, which rise in level as more experience is gained. In addition, the commander must expand the protective shield of the storm. Although most missions occur in randomly assigned landscapes, this mode is divided into four world locations, which represent the objectives of the map. The objective of the missions is to locate the objectives of the map, and build fortifications around them and face several waves of carcasses.
Battle Royale: This mode is the preference of players, and consists of a real battle with up to one hundred (100) players competing within an island, under a storm that each time shrinks the place, winning the last participant standing. Players start without weapons, so they must get the first, necessary items and other resources, and must avoid being killed by the other participants of that round and in turn attack them. This one goes by seasons that last next two months.
In both modes include the following generalities:
Spikes to knock down steel, wood and brick structures. So players can build parts of the fortifications such as floors, pairs and stairs.

The parts of the fortifications can be edited, in order to include windows or doors. Allowing players in Save the World mode to build fortifications that allow them to defend themselves from the shells and in Battle Royale mode, it makes it easy for them to quickly traverse the map, protect themselves or delay an opponent.

They are configured to be free, or rather freemium, as they have in-game purchases. This video game monetizes through the PaVos coins, which are used to acquire upgrades and other functions within the two modes such as battle passes.
Plus, if you're among the top 10 players, you're going to some kind of metagame.
How to get Fornite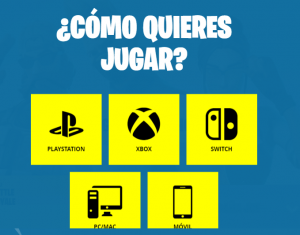 This video game is available in the following formats:
For Windows, MAC, iOS, PlayStation 4 and Xbox One. According to the official website the requirements for PC are as follows:
Recommended: GPU with DX11 equivalent to Nvidia GTX 660 or AMD; Radeon HD 7870; 2 GB VRAM memory and 8 GB RAM, Core i5 processor 2.8 GHz, and with Windows 7, 8, or 10 64-bit or Mac OSX Sierra (10.13.6 or higher).

Minimums: Intel HD 4000 on PC or Intel Iris Pro 5200 on Mac, Core i3 2.4 Ghz processor, 4 GB RAM, with Windows 7, 8, or 10 64-bit or Mac OSX Sierra (10.12.6 or higher). In addition, Mac computers must be compatible with Metal (API).
You can download Fortnite on the official Epic Game website.
In the case of mobile applications, a unique event has occurred, and that the company has not used the Google Play platform to host its app. Much is said about it, that if they do not want to share the profits with the store (30%), that if the creators want to offer it freely to players, and so on. However, as always, if you are willing to run the risk of downloading it, make sure it is from the official website and avoid malware.
In that sense, since September 2018, the Beta form has been available. For both iOS and Android players, the latter can be accessed through an invitation sent by the company to your email, so you will have to register and be on the waiting list. Therefore, you must follow the following considerations:
Fornite for Android
To get your beta version you will need to visit Fortnite.com from your device to register. Players with Samsung Galaxy devices will be able to start playing immediately. The other devices will be incorporated gradually. At first, these are some of the devices that work this version:Samsung Galaxy: S7 / S7 Edge, S8 / S8+, S9 / S9+, Note 8, Note 9, Tab S3, Tab S4; Google: Pixel / Pixel XL, Pixel 2 / Pixel 2 XL; Huawei: Honor 10, Honor Play, Mate 10 / Pro, Mate RS, Nova 3, P20 / Pro, V10; LG: G5, G6, G7 ThinQ, V20, V30 / V30+; Nokia: 8; OnePlus: 5 / 5T, 6; Xiaomi: Blackshark, Mi 5 / 5S / 5S Plus, 6 / 6 Plus, Mi 8 / 8 Explorer / 8SE, Mi Mix, Mi Mix 2, Mi Mix 2S, Mi Note 2; ZTE: Axon 7 / 7s, Axon M, Nubia / Z17 / Z17s, Nubia Z11; HTC: 10, U Ultra, U11/ U11+, U12+; Sony: Xperia: XZ/Xzs, XZ1, XZ2.
Now, if your phone has not been mentioned, but meets the following requirements, the application can work on your mobile:
OS: 64-bit Android, 5.0 or higher

RAM: 3 GB or higher

GPU: Adreno 530 or higher, Mali-G71 MP20, Mali-G72 MP12 or higher
Fornite for iOS
For iOS devices, you can also visit Fornite.com, download the game, and start playing immediately.
iPhone: SE; 6S; 6S Plus; 7 and 7 Plus; 8 and 8 Plus; X.

iPad: Mini 4; Air 2; 2017 and Pro
As you can see, this viral video game contains an explosive combination of online gaming, first-person shoots, fortification constructions along the lines of the popular Minecraft, alliances with other players and survival in pure movie style hunger games.
If you liked this article follow us on social networks and comment your experience as a player or your assessment if you are a developer of mobile applications.