FREE Platforms to Promote your App
If your app has been on Google Play or the App Store for a while and receives very few downloads, don't worry, the same thing is happening to you as to 80% of the applications that are in these stores. The good news is that there are ways to get into that 20% that receives recurring downloads, and best of all, without spending a single euro in the process.
If you are following the series of articles where we explain different ways to promote an application to obtain thousands of downloads, you will already know that there are very effective ways to publicize an app for free or at a very low cost.
This article is part of this series, and this time we will share with you some platforms that will allow you to catapult your app to another level. These platforms have been used by applications that are very popular today, but were not at the time.
PRODUCT HUNT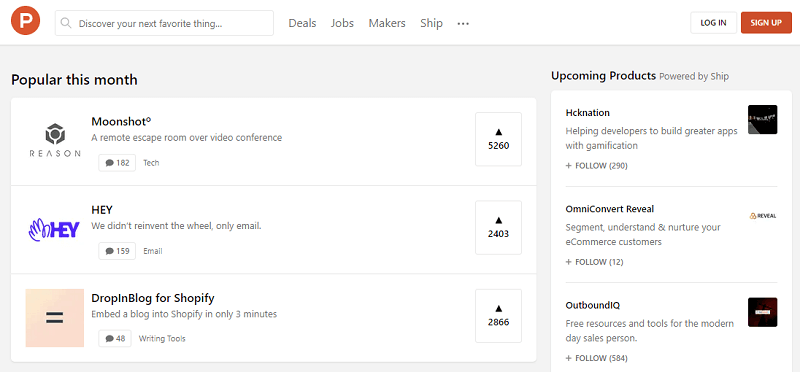 Product Hunt is a place where thousands of people discover new apps every day, and a great way to get new users to try your app.
How does Product Hunt work?
It is simple. You just have to publish your app and the community will vote for it. The more votes your app has, the more visible it will be. And if your application is among the top 10 of the day, it will also be included in the next day's newsletter, which has hundreds of thousands of potential users.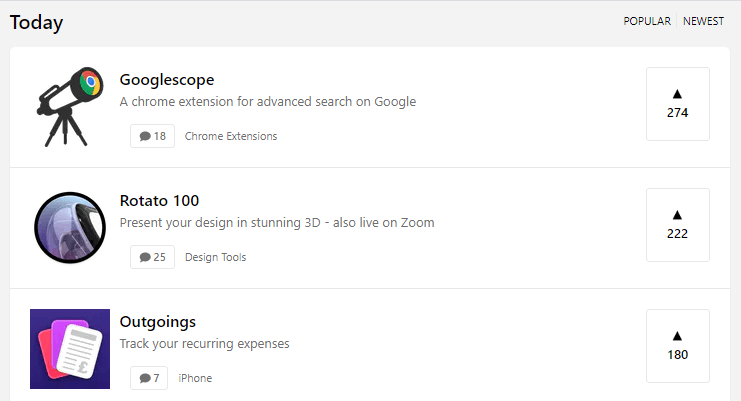 When you post to Product Hunt, you will have a few ways to describe your app and you will compete with many other apps that are trying to get downloads this way, so it's important to take some time to think about what to put in each space.
How to correctly publish your app in Product Hunt?
Although it is important that you read the official Product Hunt publication guide, we also want to provide these recommendations:
Schedule your publication.
Publish your application on a business day and as early as possible.
Review all the text, both in the text fields and in the gallery.
Try to be ready to answer questions and comments.
Let everyone know that you are in Product Hunt, but don't ask for a positive vote.
Consider offering a discount to platform members. This will help others consider your app more.
Are there success stories from Product Hunt?
Robinhood is a free, commission-free trading app and one of Product Hunt's success stories. Its presence at Product Hunt helped Robinhood raise $ 176 million in total funds.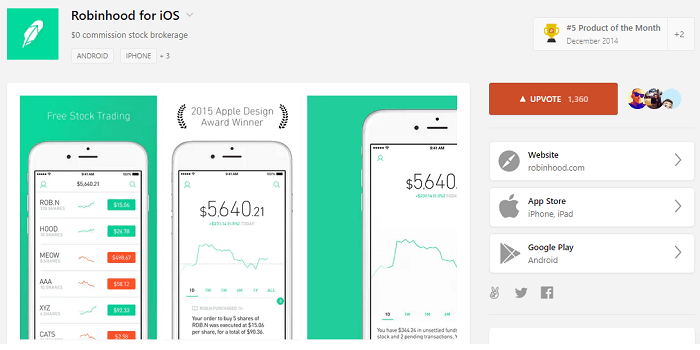 We recommend you read this interesting article, where the creators of Robinhood explain, step by step, everything they did to achieve their resounding success.
Robinhood is available on Google Play and the App Store. You can also visit their website.
YOUTUBE CHANNEL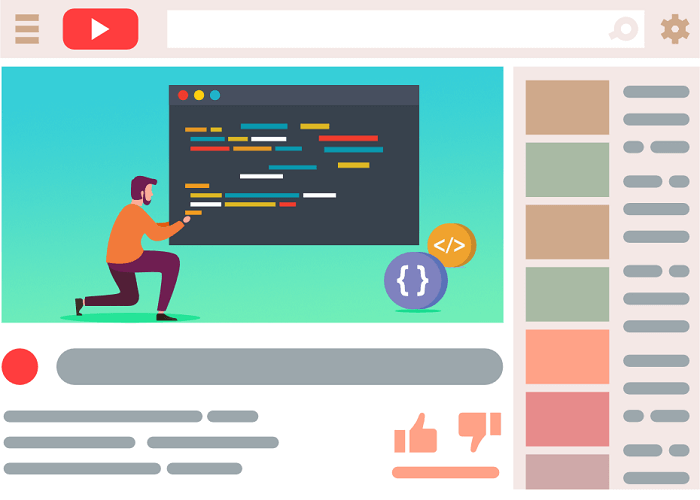 YouTube is the second most important search engine on the Internet, behind only Google, with more than one billion unique visitors each month, who watch at least six billion hours of video monthly.
Having a YouTube channel has innumerable benefits, where, in addition to being able to generate extra income with our videos, the most important thing and for what concerns us now is that it is an excellent means to promote applications and any type of business.
The interesting thing about having a YouTube channel is that your followers will always be ready to help you; to find bugs in your applications, try new features or download and review a new app that you have created.
Video content
You can create different types of videos, but always hitting the same theme of your app:
Videos that solve specific problems that people have who do not yet know about your app, and mention your application as part of the solution.
Step-by-step tutorials explaining how to do different things in your application.
News about new versions.
Upcoming features that the application will have.
Live videos of questions and answers, where you can solve any doubts and concerns, or give tips on how to do certain things better.
Any other content that is useful to your users.
It is important that the videos are not very long to avoid making users feel uncomfortable. Maybe about 10 or 15 minutes is fine.
If you are going to do a Live, you can extend it longer, depending on the interest that you see in your followers or users.
Examples
The channels that you will see below belong to mobile app developers, of video games, to be precise. You can enter their channels and check what types of videos they make and how their community reacts to them, etc.
The following channels belong to specific apps. They are also interesting to analyse if you intention is to create an individual channel for each app you have.
Don't be discouraged if in the first few months you don't get many subscribers. All of the popular YouTube channels started the way you will be. You must be consistent and patient; the results will come little by little.
ALTERNATIVE MOBILE APPS STORES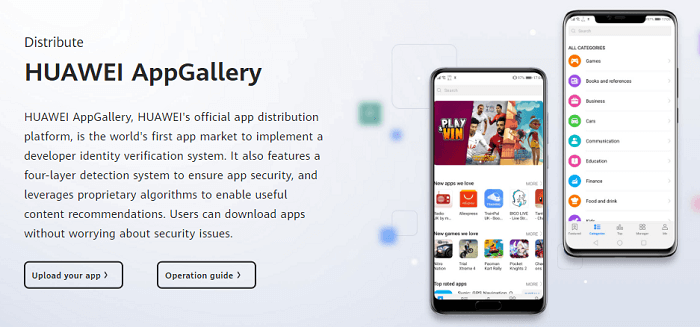 The most popular app stores, by far, are Google Play and the App Store. They are usually the first two or only options that we consider when uploading our apps. However, we must know that there are very interesting alternatives and that they are very worthwhile.
These are some alternative stores where you can upload your application:
These types of stores do not receive the high number of visits that Google Play and the App Store receive. However, they have very active communities willing to try new applications, especially Huawei's AppGallery store, which is currently positioned as the third most important mobile application store in the world.
Among the main benefitsof these stores, we have:
Better distribution. Some markets focus on very specific regions where Google Play and the Apple App Store do not provide their services or are not as strong.
Niche audiences. Other app stores, such as those built by big companies like Samsung or Huawei, offer special advantages for independent developers and for their own products. Each platform has its own characteristics and many users are loyal to these sites.
Less competition. Perhaps the most significant advantage that these stores offer us is that, although they receive less traffic than Google Play and the App Store, they have large communities and the competition between apps is much less, so the possibility that our apps receive downloads is very high.
FINAL RECOMMENDATIONS
In other articles we have explained how to carry out payment campaigns in Google Ads and other similar platforms. However, the platforms we have mentioned in this article are free and very effective in promoting an app, such as the success case we have seen of Robinhood, which has gone from being a totally unknown app to one of the most important in its sector worldwide.
Do not forget to take a look at the other articles in this series, where other very interesting strategies are explained to publicize our apps.