How can you Position yourself as an AUTHORITY and Gain more Users for your Apps
Surely you have already seen how difficult it currently is for an app to generate downloads on Google Play or the App Store. This is to be expected, due to the large number of apps that exist in these stores.
If you come following the series of articles in which we show different strategies to promote our apps for free, you will see that there is a light at the end of the tunnel and we can achieve thousands of downloads following the recommendations specified in these articles, outside the paid platforms which currently exist.
One of the most effective ways to publicize an app is to establish yourself as an authority in the sector. And to do this, you need to start spreading your message on different sites, starting with the home of your app; your own website.
Next, we will present 5 recommendations to help you start to gain authority in your sector and your apps begin to become popular and generate the benefits you are looking for.
CREATE A MICROWEBSITE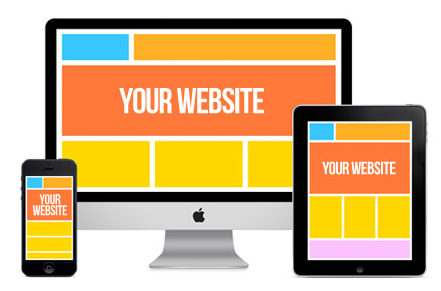 It is very difficult to establish yourself as an authority in a niche without a website. In addition, it is where people would primarily go to find more information about your apps and tutorials on how to use it, among other things.
It is better if the entire site is dedicated exclusively to your application or even to all the applications you have. However, if you cannot afford it, you can create an exclusive section or page on the website you have and add important content about the application there; Explaining its features and benefits, a demo video, some user reviews (if you have them) and links to download the application in the app stores.
If you don't have a website and don't have a lot of budget, you can just buy a domain ($ 15 / year), a hosting ($ 10 / month), set up WordPress (free) and with a little daring you can have a pretty decent website running smoothly. On YouTube there are plenty of tutorials about how to do this.
It is important to avoid adding content to your apps that is too extensive or has a very complex structure. The main objective is to bring the user to the app stores to download the app.
Examples
Next, we will see two examples of websites, which are very interesting to analyse and learn from.
Aspiration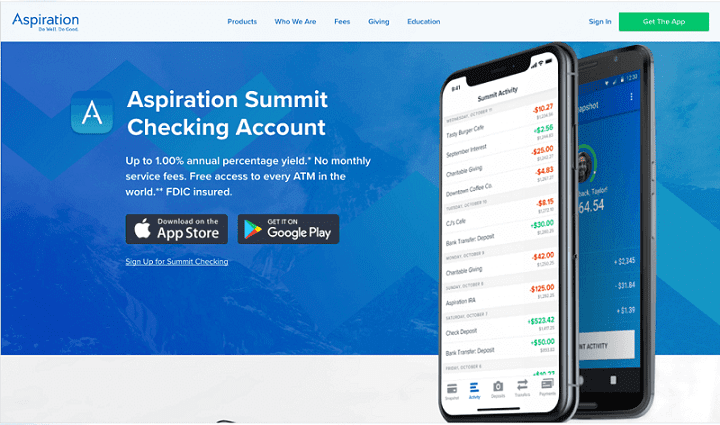 This company created a section on its main website where it shows the advantages of its application and briefly explains how to use it.
The page is easy to read and includes clear CTA (call to action) buttons that take the customer to the app stores.
Aspiration is available on Google Play and the App Store. You can also visit their website.
King
Another good example, this time of a website that contains any applications, is King.com, creator of the acclaimed game Candy Crush Saga and many others.
On the homepage you can highlight some cards that contain brief descriptions of all their games, accompanied by an attractive image and links that lead to the specific pages of each game:
If we enter the page of one of the games, we can see that, at first glance and without having to scroll to the page, we have the buttons that take the user to the different application stores to download the game: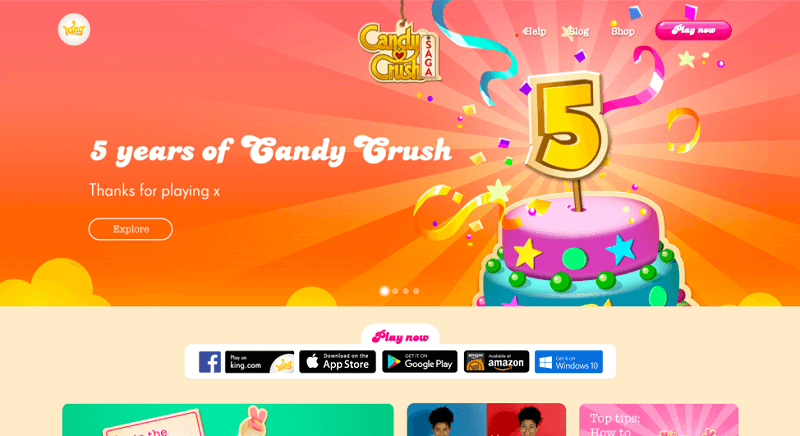 As we saw in the previous example, King is also very clear that the main objective is to get users to download their games in the app stores.
King also includes a blog, a Q&A section and a store on the website. These additional features allow users to learn more about these applications and resolve any questions they may have.
You can see King's games on Google Play and the App Store. You can also visit their website.
CREATE A BLOG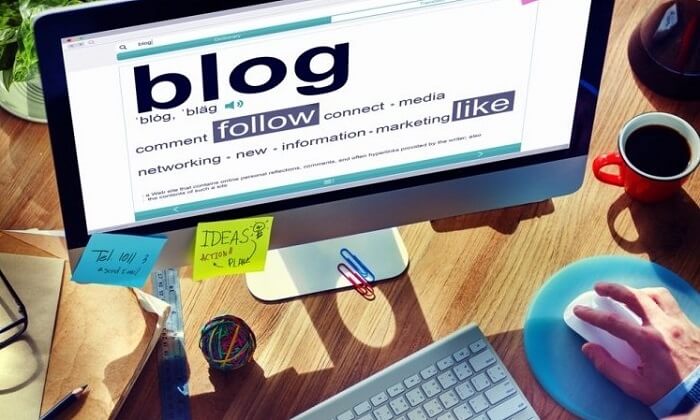 If you already have a website for your applications, it is very convenient that you add a blog to it. A blog is nothing more than a log-book that allows you to post things of interest to your users, such as updates to your application, user tutorials, interviews, research, news, among many other things.
A blog is more of an informal space to approach your users. You can start by writing something about your story, about how you came up with the idea of creating the app and the experience you have had in the development process.
Examples
These are the blogs of some mobile apps. Take a look and analyse what they write about, so you have ideas about what you can write on your own blog:
Don't limit yourself to just these apps. You can also enter Google Play and the App Store, list the most popular apps and enter their websites.
If you're not very good at writing articles, there are dozens of writer's web platforms where you can pay someone to write content for you. Websites like TextBrokerand iWriterhave professional writers available 24 hours a day.
POST IN A BLOG AS A GUEST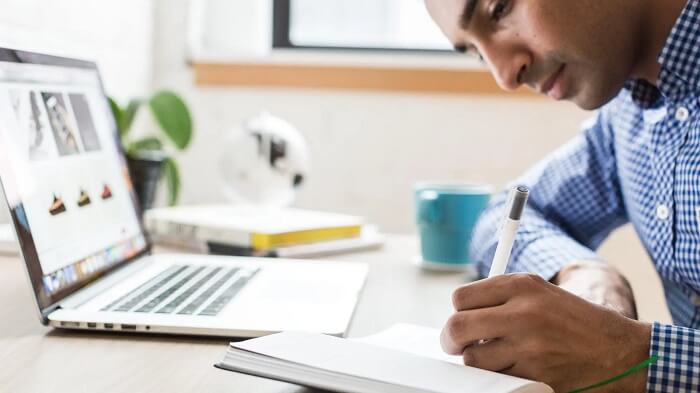 Spend time searching for blogs that are related to the theme of your app, and contact them to see if anyone is interested in allowing you to create an interesting article for their blog. This will not only allow you to share your knowledge and position yourself as an authority, but also, you will be able to mention your website and your app somewhere in the article and you will start to see more visits and downloads.
If you have a free version, special discount or preferential access to your app, tell the blog owner that you can offer that to their followers. This will further motivate them to allow you to post the article on their blog.
COMMENT ON OTHER BLOGS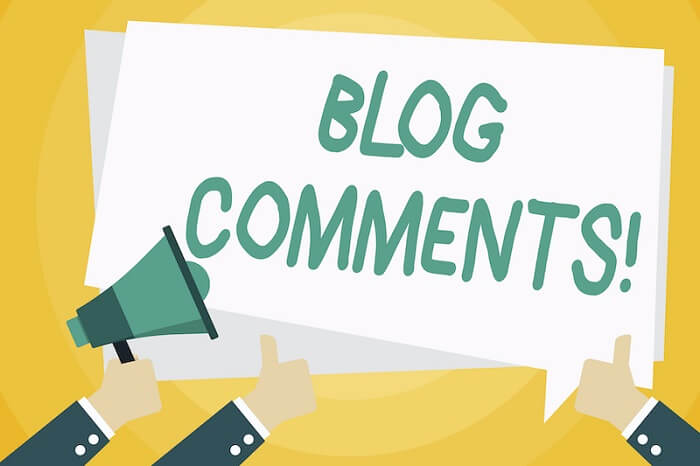 Another effective method to promote your application is to leave useful comments on third-party blogs. This is an excellent way to increase the users of your apps and the visibility of your own brand, since, if your comment is useful and valuable for blog readers, it will remain a reference for a long time and for many visitors who visit to read the article.
You just have to verify that the profile of the users who come to the blog matches the profile of the users of your app and also that you have written a relevant comment and not just a simple and vague promotion of your application. Also, be sure to include the link of your application or website in your profile so that people can view it when they enter your profile.
SPEAK IN PODCASTS AS A GUEST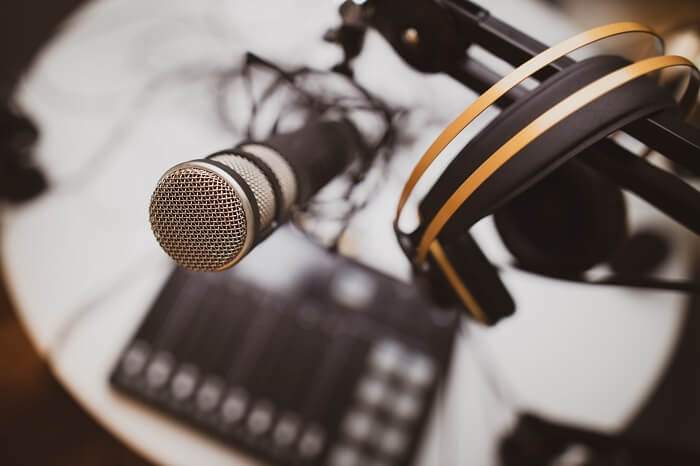 Podcasts are growing in popularity these days. As of January 2020, there are over 900k podcasts available on all major podcast platforms. And, according to PodcastInsights, 40% of people in Spain listen to at least one podcast every month: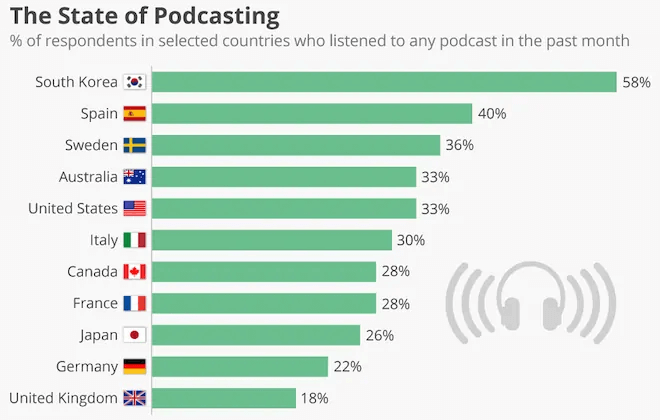 This is very interesting data, and it should motivate us to take advantage of this broadcast channel for as long as this trend continues.
What you should do is select some podcasts that your target audience listens to and try to contact their administrators to be a guest speaker. It's a great way to get the word out about your app to a large audience for free.
FINAL RECOMMENDATIONS
We hope you have liked these promotion strategies. You don't have to try all of them but it is important that, at least, you try to implement those that you see as more accessible or easy for you and later move on to another when you see it is possible.
We recommend that you also take a look at the other strategies in the series so that you can assess which one you could implement in your apps and thus continue increasing the level of downloads and users that they have.