How to Monetize an App with AdMob
When it comes to monetizing our mobile apps, we have many options available. We can set a price per download, add in-app purchases, subscriptions and, among other options, in-app advertising, which is the most widespread option currently.
While there are very important mobile advertising platforms such as AdColony, Unity Ads, StartApp, Epom Ad Server and Facebook Audience Network, the undisputed king of in-app advertising is undoubtedly AdMob.
In this article we will explain important details about AdMob, so that you have a clearer notion about how you can make money using this platform.
What is AdMob and why is it so widely used?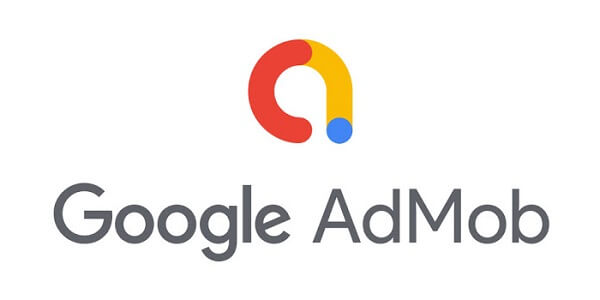 AdMob, owned by Google, is a performance-based marketing product that enables you to earn revenue by publishing video and banner ads within a mobile app. Currently, more than a million applications use AdMob. And, since 2012, it has paid out more than $ 3.5 billion to developers.
Responsive Ads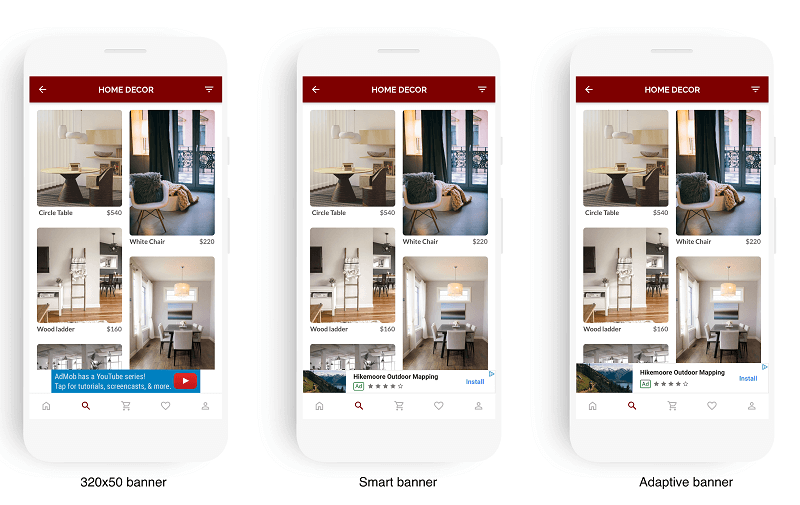 One of the advantages that AdMob has is that its ads are responsive (adaptable). This allows the size of the ads to be automatically configured according to the screen size of the user's mobile device, preventing their experience being negatively affected.
Ad filtering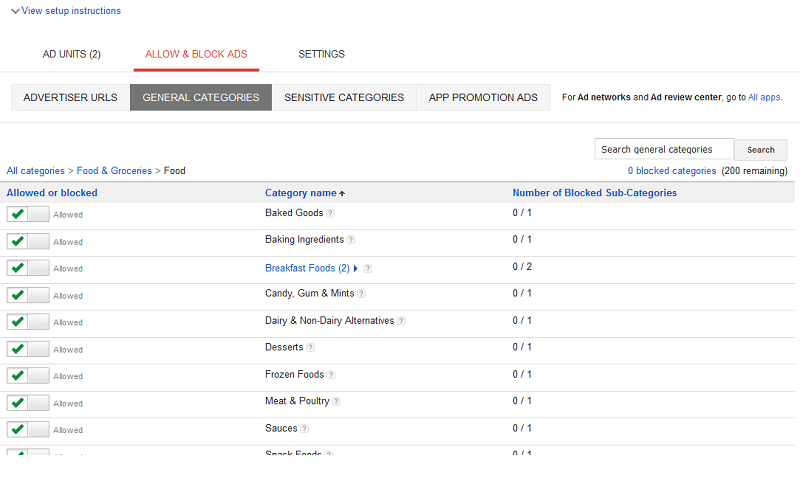 With AdMob, everything is under our control. With specific filters we can determine the advertising categories that we want to show. Also, we can decide when and where the ad will appear.
For example, if our app is for Dessert Recipes, in the General Categories option we can filter categories such as real estate or vehicles that are not related to our app. This way, users won't be distracted by ads that don't interest them.
Here are some more of the most important benefits of AdMob:
It is free and easy to install.
Although it is a Google platform, you can use it on both Android and iOS.
It has more than 1 million advertisers on the platform, so you don't have to worry about showing a limited number of ads, or even irrelevant ads.
Advertisers know Google and trust AdMob, so they are always willing to invest more. In fact, CPMs have increased 200% in the last five years.
There is a wide variety of types of ads that you can show: banner, interstitial, rewarded, video, among others.
Native applications are easy to design with the templates provided by AdMob.
You can cross-sell your own applications.
Advertising analysis is free.
Payments are made on time and in your own currency.
How much money can you make from AdMob ads?
There is no definite answer to this question. However, it is possible to make assumptions based on some factors and the quality of some application data, such as its rating on Google Play and the App Store, its download rate in these stores, and the time that users spend on the application.
Therefore, increasing your app's positive feedback and download rate will attract more potential users to your app and consequently increase your revenue.
Here are some examples where we can appreciate the income potential of AdMob.
Rich Woods

This indie developer thought it would be fun to create a simple and free slot machine app in his spare time. He got to work and created theCherry Chaser slot machine. This app has generated more than 1,000,000 downloads without an initial investment. With AdMob, Rich started making $ 100 a day, one month after its launch. You now have various slot machine apps on Google Play.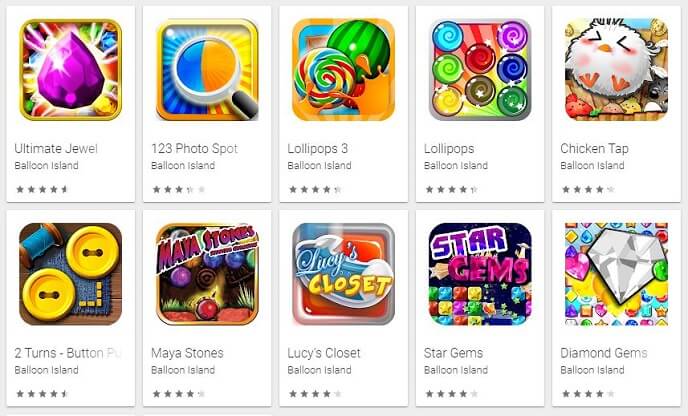 This mobile app development company has created several popular games (all free) that have generated millions of downloads. Since 2016, the company has been making an average of $ 2,000 a day with AdMob, while providing a great user experience for its players to keep them engaged with their apps.
As we can see, very good income can be generated with free AdMob advertising. However, a common factor seen in these cases is the number of downloads that these apps managed to generate, passing one million downloads in both cases. This teaches us that we must work hard to create stable and well-designed apps that can go viral more easily.
How to register with AdMob?
To sign up for AdMob you will need a Gmail account. If you don't have one already, click here to create it.
If you already have a Gmail account, follow these steps to sign up for AdMob:
Click Sign up with your Google account.
Fill in the account information to create your new AdSense and Google Ads accounts:
Country or Territory: select your country or territory (your selection will determine the currency in which AdMob pays you).
Time zone: select your time zone. We recommend setting the same time zone for your Google Ads and AdSense accounts to ensure the accuracy of the reporting data.
Google Ads billing currency: select the desired currency. This is the currency that you will use to pay Google if you decide to use Google Ads to run paid campaigns. You must be sure of your choice because it cannot be changed later.
Mark the checkbox to confirm that you have read and accepted the policies and terms and conditions of the programs in question.
Click Create AdMob Account.
CONCLUSION
Among all the possible ways to monetize mobile apps, advertising is one of the most popular. However, it is important to know that the experience that your app users receive will determine its success or failure.
Make sure you choose an ad format that works well for your app. But even more importantly, you should not abuse the ads so that they can bring you benefits and not harm the user experience. If you respect your users, they will be more loyal to you and will accept seeing the ads which are displayed in your app.
Once you are clear about the subject of the ads, it is vital to know that currently it is practically impossible for an app to generate a significant number of downloads on Google Play or App Store by itself. Therefore, if you do not have a clear promotion strategy for your app, you will run the risk of being forgotten.
For this reason, we recommend you take a look at these 27 free promotional strategies, so that you learn how you can make your app known to thousands of people, totally free or with little investment.