On June 29, 2018, the Google Group's AdWords platform sent a press release to all advertisers, informing them that as of July 24 of that year, the brand name will be changed to Google Ads.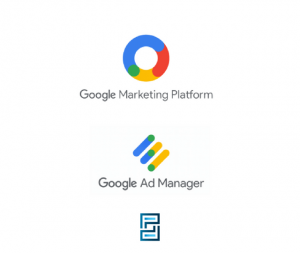 This important internet advertising service, which was created in 2000, now has a large distribution network of campaigns, from appearing on Google Search, well known to everyone. As in YouTube channels and the Display network (ads displayed on websites and blogs).
In addition, as mentioned in other articles, if your campaigns are aimed at promoting your mobile applications, these ads will be displayed on Google Play, AdMob, Gmail and other services.
Brand change: from AdWords to Google Ads
As mentioned above, the change is aimed at the brand, so the new name and image will be visible on:
name and logo,
Help Center
billing documents
the urls,
among other places.
In the case of the url, it shall be replaced by 'ads.google.com'. Like the Help Center, it will also be replaced by 'support.google.com/google-ads'.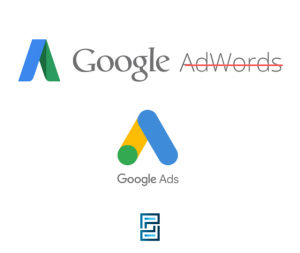 While in the digital world, Google was expected to implement some changes, such as the one it introduced within the same AdWords platform, also adding the Express service, in the case of this transformation of the brand, advertisers do not have to perform any kind of action, so your campaigns will not be affected, nor navigation or reports altered.
It should be noted that Google Ads wants to introduce a new type of campaign aimed at small businesses, which uses automatic learning to make it easier every day to create campaigns within the platform and achieve better results oriented to the objectives.
More changes on Google
Following the previous thread, Google announces more novelties in its advertising products, that is: DoubleClick Digital Marketing and the Google Analytics 360 Suite, which will be merged into a single brand: Google Marketing Platform. With this service, marketing professionals are looking for a single place to work:
to achieve their goals;
planning, purchasing, measuring and optimising digital media and
customer experiences.
To make it easier for advertisers to use all these tools more easily and efficiently, they decided to group DoubleClick for Publishersand DoubleClick Ad Exchange into a new, unique, programmatic service called Google Ad Manager.
All this evolution of Google Ads, Google Marketing Platform and Google Ad Manager, are designed to make more effective advertising campaigns across the digital world and in order that all those who are part of this system as Google, advertisers and consumers, have a safe and effective experience, allowing users to connect with those products and the services you offer.
In short, it is necessary to be aware of the next advances promised by the Google advertising chain in its network, which in principle do not affect the campaigns that you currently have either in the search network, in the display network, in shopping, video or in the universal app campaigns.
Are you still having doubts about this issue? Follow us through the networks and stay informed about the world of mobile applications and the changes announced in Google Ads.